Workshop "0" - DRIVER + project partners working meeting
On 26 February - 02 March 2018, a working meeting of the DRIVER + project partners took place at the Holiday Inn Hotel in Józefów.
Workshop "0" was the second meeting of all partners since the official Kick-of-meeting of the DRIVER + project in Rotterdam on September 25-27, 2017. The purpose of the meeting was primarily to develop a common understanding on how to prepare and conduct the DRIVER + Evaluation Tests according to the methodology developed in the project.
One of the most interesting points of the agenda were presentations and demonstrations of the new solutions for crisis management.
Parallel to Workshop "0", behind closed doors, there was assessment of pre-selected Solutions for Trial 1. Representatives of the selected Solutions will be invited to participate in two integration tests (Dry Runs) preceding the Trial. If the integration of Solutions goes well - they will also take part in the Trial itself, which will take place already in May this year.
An important moment of the Workshop was the launch of so-called "Call for Application" - an open registration available for suppliers of solutions willing to show their application during the Trial 2, the topic of which will be the large-area forest fire. More information about the registration can be found here.
CIK SRC PAS as the organizer of the "0" Workshop would like to thank all the participants for the hard 5-days long work and would like to wish partners the persistence in further preparations. To the Solution providers applying for Trial 2, we wish "good luck".
We recommend to you following further information about the DRIVER + project, whose one of the goals is to create a Pan-European test environment for crisis management.
More information can be found here: http://www.driver-project.eu.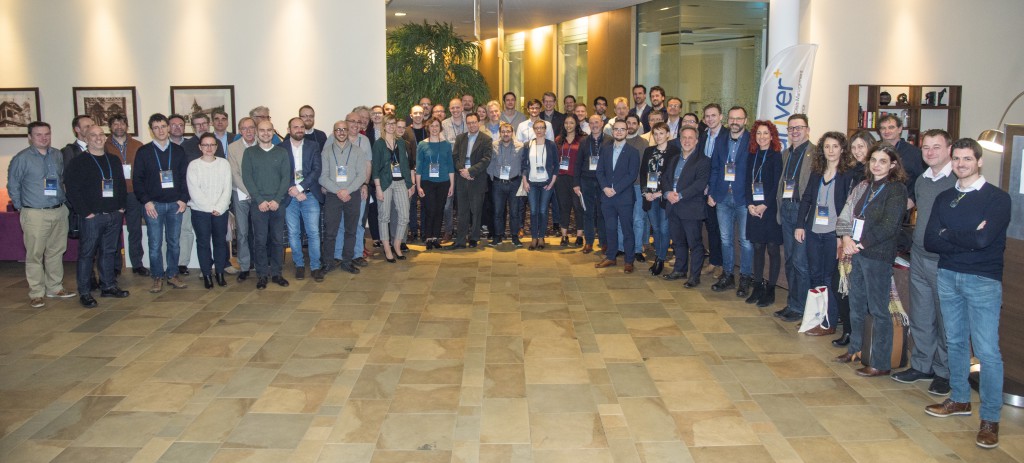 Credit: DRIVER + Project
The DRIVER+ project has received funding from the European Union's Seventh Framework Programme for research, technological development and demonstration under Grant Agreement n° 607798 and the Polish Ministry of Science and Higher Education, from financial resources for science in 2018-2023 granted for the implementation of an international co-financed project.